Summer flew by this year, mainly because school started super early this year, but here's a quick photo recap on how we spent these hot summer days:
Joey and I celebrated our seventh wedding anniversay in June. We honeymooned for the night at The Ritz Carlton, enjoyed dinner at Rays in the City and saw "Avenue Q".
I enjoyed a four day girls trip to Savannah for my soon to be sister- in- law, Bonnie's bachelorette trip and hungout with her super-fun girlfriends/bridesmaids.
Took Brendyn for a haircut.
Kate got one too. She's more of a DIY kinda girl.
We celebrated Brendyn's second birthday on July 3rd. But before we could have any cake, someone got a hold of it.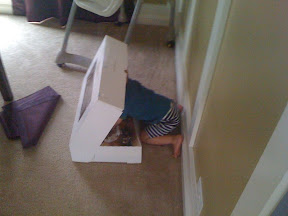 Like the elbow indentions?
Celebrated 4th of July with wonderful neighbors, friends, and family in "Da Sac."
I lost my car keys and camera in the same week following 4th of July-- Brendyn hid my car keys in our pantry and 12 hours later we finally found them.
And the last Friday night before school started, Kate had her first sleepover with four friends. Half of the girls went back home by 12:30 am but it was a great first attempt. :)
Hope you all had an eventful summer too!